Epic Central America
Booking Dates
07/02/2023 through 11/16/2024
Travel Dates
07/02/2023 through 11/22/2024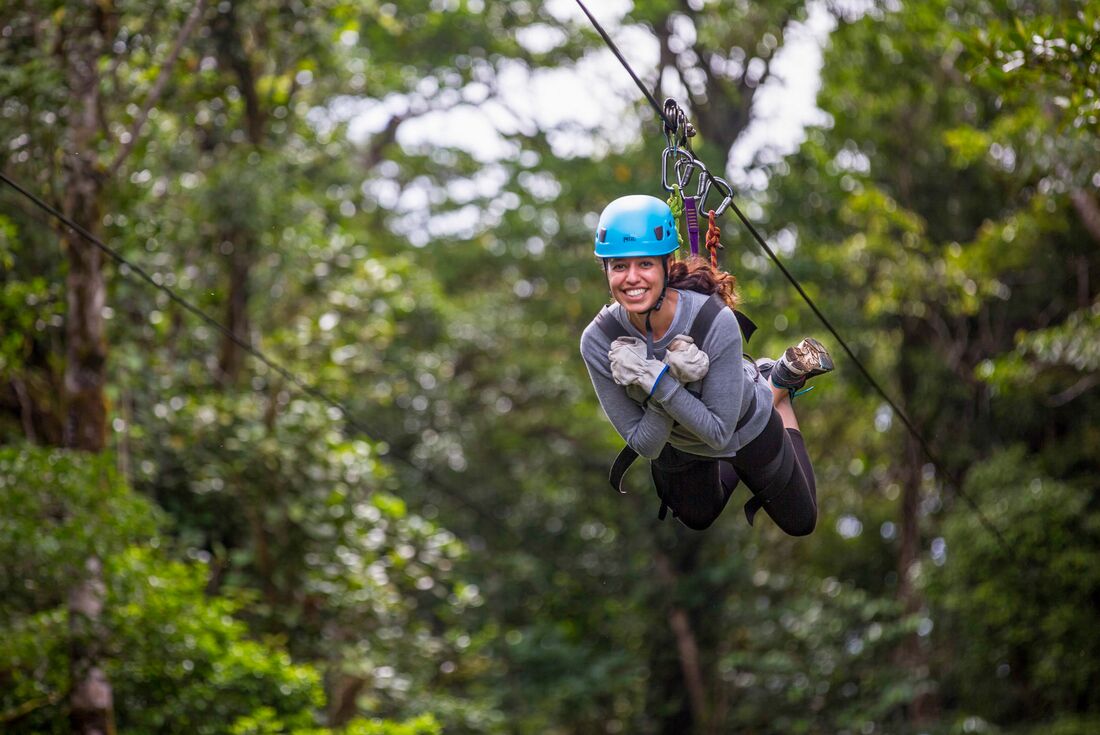 Epic Central America

It doesn't get much bigger than this. A 46-day adventure enjoying everything Central America has to offer, from Mexico through to Costa Rica with all the places in between – you better Belize it. Whether you're hitting the waves in El Salvador, trekking the steamy cloud forests in Costa Rica, snorkelling the pristine underwater worlds in Belize or washing down your tacos with mezcal in Mexico, there's no shortage of unforgettable experiences on this trip. You'll cover six countries, stopping at dozens of towns and beaches and sipping many (many) cervezas. Oh Maya, this is huge.

Activities
Mexico City – Leader-led Taco Crawl
Mexico City – Leader-led orientation walk
Oaxaca – Leader-led orientation walk
San Cristobal de Las Casas – Leader-led Orientation Walk
Zinacantan – Maya Church (entrance fee)
San Juan Chamula – Maya Church (entrance fee)
Agua Azul – Waterfall Visit
Leader-led Informal Spanish Lesson
Palenque – Archaeological site (Entrance fee & Transport)
Playa del Carmen – Leader-led Orientation Walk
Playa del Carmen – Paleteria visit (Mexican Ice-cream store)
Izamal – Convento de San Antonio de Padua (Entrance)
Izamal – Leader-led orientation walk
Chichen Itza – Archaeological site
Leader-led Informal Spanish Lesson
Tulum – Leader-led orientation walk
Caye Caulker – Leader-led orientation walk
Tikal National Park – Archaeological Site Tour (Entrance fee & Transport)
Chichicastenango – Market Visit
San Juan La Laguna – Weaving & Dyeing experience
San Juan La Laguna – Midwife home visit
San Juan La Laguna – Medicinal Garden
Antigua – Leader-led orientation walk
Leader-led Informal Spanish Lesson
San Miguel – Salvadoran Pupusa cooking demonstration
Leon – Leader-led orientation walk
Granada – Breakfast at El Cafe de las Sonrisas
Los Ramos Community – Cooking Class
Monteverde – Leader-led orientation walk
La Fortuna – Leader-led orientation walk
San Jose – Orientation Walk
Highlights
Escape the Mexican heat in the culturally-rich highlands of Chiapas. San Cristobal de las Casas has an old-world town vibe, surrounded by ancient tribal villages.
Head deep into the jungle and experience the lush wilderness and cultural significance of Palenque and Lacanja – a real Indiana Jones moment.
Visit the historic site of Chichen Itza to understand why these ancient Maya ruins are one of the new Seven Wonders of the World.
There's nothing quite like eating with a local family to really experience a place. At lunch you'll be experiencing traditional Guatemalan hospitality while improving your Spanish with the locals. 
Cerro Verde is waiting to be explored. Enjoy a full day at leisure in one of El Salvador's most beautiful national parks – climb a volcano crater or take the plunge in the pristine lake. The choice is yours!
Island life doesn't get much better than Ometepe in Nicaragua – volcanoes, wildlife-rich rainforest, stunning beaches, ancient rock carvings, and a massive lake are all on your plate.
Central America likes to keep you on your toes – hike, cycle or zip-line through the steamy cloud forests of Monteverde in Costa Rica and get up close to nature in one of the world's most incredible landscapes.
Costa Rica's famous Arenal Volcano in La Fortuna is unbe-lava-ble. Go with the flow and let off some stream with hikes, waterfalls, watersports, and hot springs in the shadow of this giant.
| Day | Description | View All |
| --- | --- | --- |
| Day 1 | Mexico City | Details |
| Day 2 | Mexico City | Details |
| Day 3 | Oaxaca | Details |
| Day 4 | Oaxaca | Details |
| Day 5 | Oaxaca / Overnight bus | Details |
| Day 6 | San Cristobal de las Casas | Details |
| Day 7 | San Cristobal de las Casas | Details |
| Day 8-9 | Lacanja River | Details |
| Day 10 | Palenque | Details |
| Day 11 | Merida | Details |
| Day 12-13 | Merida | Details |
| Day 14 | Playa del Carmen | Details |
| Day 15 | Playa del Carmen | Details |
| Day 16 | Tulum | Details |
| Day 17 | Tulum | Details |
| Day 18 | Caye Caulker | Details |
| Day 19 | Caye Caulker | Details |
| Day 20 | Caye Caulker | Details |
| Day 21 | San Ignacio | Details |
| Day 22 | San Ignacio | Details |
| Day 23 | Tikal National Park | Details |
| Day 24 | Rio Dulce | Details |
| Day 25 | Rio Dulce | Details |
| Day 26 | Antigua | Details |
| Day 27 | Chichicastenango / Lake Atitlan | Details |
| Day 28 | Lake Atitlan | Details |
| Day 29 | Antigua | Details |
| Day 30 | Antigua | Details |
| Day 31 | Cerro Verde | Details |
| Day 32 | Cerro Verde | Details |
| Day 33 | San Miguel | Details |
| Day 34 | Leon | Details |
| Day 35 | Granada | Details |
| Day 36 | Granada | Details |
| Day 37 | Ometepe Island | Details |
| Day 38 | Ometepe Island | Details |
| Day 39 | San Juan del Sur | Details |
| Day 40 | San Juan del Sur | Details |
| Day 41 | Monteverde | Details |
| Day 42 | Monteverde | Details |
| Day 43 | La Fortuna | Details |
| Day 44 | La Fortuna | Details |
| Day 45 | San Jose | Details |
| Day 46 | San Jose | Details |